"Beyond Fitness"
3 March 2013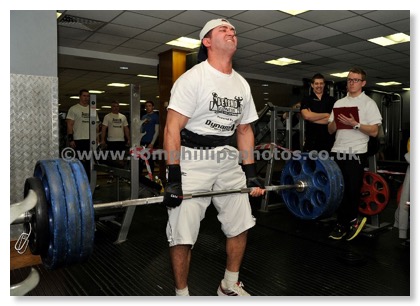 "Beyond Fitness" was well named. It was only for an elite of very fit members of Maidstone's David Lloyd Gym, and took the form of a day of very tough competition.

How about:

- A difficult "CrossFit" competition, undertaken in pairs against the clock
- 20 metres of tractor tyre flipping (these things were huge!)
- Pulling an Army Land Rover (weighing 2 tons) for 40 metres
- A 5km cross country race on the banks of the River Medway
- 2,000 metres against the clock on a Concept 2 rowing machine in the Gym
- An elimination dead-lift competition

The event was very ably organised by Mike Scott, a fitness instructor at the Gym at that time, as a module for his college work. Mike was supported on the day by a number of other colleagues.

You can click here to see the photos of the whole thing.