Classic Motorsport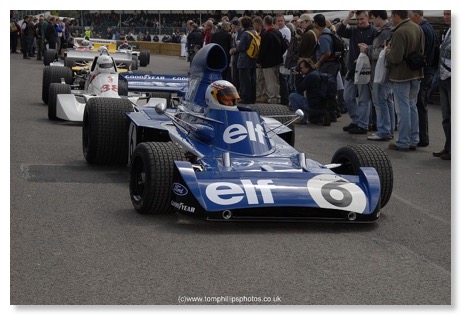 I lived within sound of the old Crystal Palace race circuit as a kid, and knew a hole in the fence to get in for free. Brands Hatch race track was within cycling distance on a good day, too. I didn't have a camera good enough then, though. Maybe I'm trying to make up for lost opportunities?

I "discovered" the Goodwood Festival of Speed during the 1990s. The photographs here are from the Festivals in June 2007, July 2008 and June 2012. I photographed several earlier FoS too, and a couple of Goodwood Revival events, but the work is all on colour negatives, and I've simply never found the time to digitise them. That, and the cost of admission to some of these events has now become far higher than I am prepared to pay. I'm still that kid who got in through a hole in the fence, at heart.

Goodwood Festival of Speed 2007gallery

Goodwood Festival of Speed 2008 gallery

Goodwoood Festival of Speed 2012 gallery

Brands Hatch Historic Masters Festival - Sunday 26 May 2013
(I only managed to go for one day)

Since then, other things seem to have overtaken these events in my diary. The big events do also seem to have become very expensive for what you get, and getting accreditation to work trackside or in the pits gets more difficult every year, if you're freelance, like me. I don't know when, or whether, I will return, but I have decided to retain these photos on this site, for old times' sake.

Please click one of the links in blue above to see the photographs. In the gallery, click on any photo to see a larger version of it.