All Change?

(I wonder, eh?)
I've frequently heard it said that the optimist is the person who believes we live in the best of all possible worlds, while the pessimist is the person who fears that this is true.

Count me currently with the pessimists. Even without the Covid pandemic of the last fifteen months (and counting…), and all that it has meant by way of closed training facilities and restrictions on who can do what with whom, as a Masters athlete I personally have had a battle with injuries for nearly two years now, and the motivation to carry on has waned at times.

Nevertheless, I made my return as a trackside photographer at one of the first major Masters Athletics events in the UK quite recently. Talking to many athletes on the day, it was good to learn that only a very few had fallen foul of the Covid virus, and that those had mostly made a pretty good recovery. However, there were not many athletes who felt they were in anything comparable to the kind of form they'd have achieved by late June in a normal year. Many pointed to the effect of the increasingly eccentric weather we seem to be suffering in the UK. A real issue to contend with while indoor training facilities were closed, or otherwise restricted. A double whammy.

Unfortunately, as I write this, we appear to be seeing the number of new Covid cases rising steeply, possibly towards a "third wave" of the pandemic. It's therefore bizarre that what passes for our Government is still firmly focussed on lifting all of such Covid restrictions as remain, regardless of the trend in new infections. My own view is that we're actually going to see the reimposition of restrictions before long, as reality starts to bite, and who knows what that might mean for Masters athletics.

I hope I am wrong, but only time will tell.

Thanks.

And stay safe, still.

Tom
__________________________________

Welcome to my web site
There's a load of useful
general stuff
here
.

If you want my Masters Athletics work, it's here.

If you want an overview of my other galleries, it's here.

My Maidstone Parkrun photos are linked from here.

If you want a link to my two blogs, click here.

If it's my Great Dolomite Road project you want, it's here on its own web site.

There's stuff here about buying from me.


Tom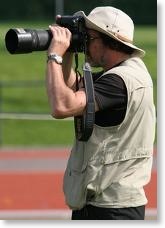 Photo by Julia Buckel