Normal Service
Will
Be Resumed

(though exactly when, it's hard to say)
Hi to anyone stopping by on the off-chance of something new and exciting on this web site. Sorry to disappoint you.

The coronavirus pandemic struck just as I had some rather good plans in place for 2020. Athlete-wise, I'd decided I wasn't going to be in World Masters Championships form, so I didn't put down an entry, book flights and hotel, etc for the championships set for July in Toronto. Nonetheless, I was getting to a point where, after not having raced at all since early July 2019, I was ready to make a faltering return to the track. And away from the track, my plans included a big tour of the French Alps by motorbike in September, probably involving making a video, and lots of photos.

Ha, plans, eh? I was sad to hear that Doug Smith and his excellent Toronto team had to pull the plug on the World Masters, and even sadder to hear that they didn't think simply postponing the event was on the cards. I do hope their chance comes again before long, however. And my motorbike trip? Well, it'll keep for another year.

The archived stuff on this site is still all here, but there is very little new material for 2020. For now, Masters Athletics - like the majority of other grassroots sport - has pretty much closed down. I'm feeding my creative appetite by occasional forays into the Kent and Sussex countryside with a camera in hand, but I just don't have the confidence to believe the overall situation is going to get better for quite a while, so nothing "more exciting" is in the diary as yet.

Watch out for my occasional blogs, and we'll have some fun when this thing has passed over, yes? See the short section below for some easy links to stuff.

And stay safe.

Oh, and an update now that it's 2021:
Nothing's changed.

Tom
__________________________________

Welcome to my web site
There's a load of useful
general stuff
here
.

If you want my Masters Athletics work, it's here.

If you want an overview of my other galleries, it's here.

My Maidstone Parkrun photos are linked from here.

If you want a link to my two blogs, click here.

If it's my Great Dolomite Road project you want, it's here on its own web site.

There's stuff here about buying from me.


Tom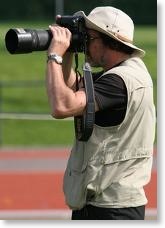 Photo by Julia Buckel