2019 in Focus? It was rubbish, in the end! Now for 2020…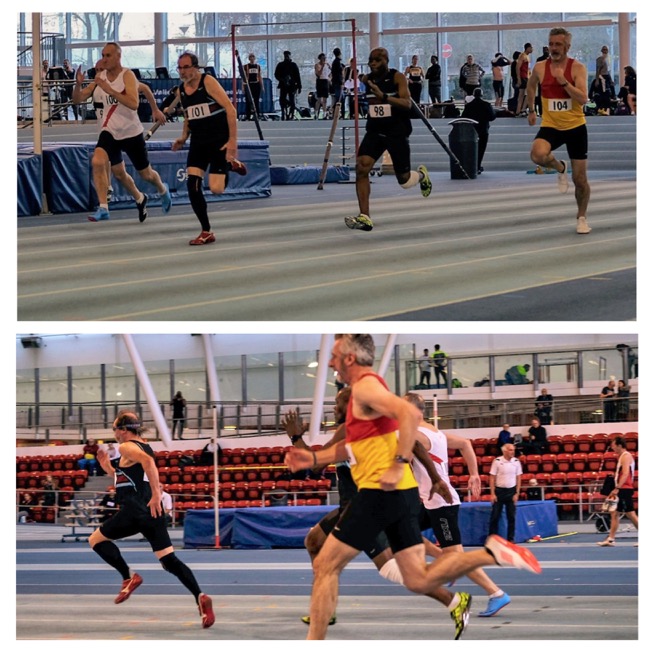 (Above) The 60 metres race at the Southern Counties Masters Championships in February 2019. The point at which I realised I was racing better than expected. I'm very grateful to Craig Beecham for these photos.
For a while, I've tried to make the entries on this Home page as up-beat as possible. After all, the theory went, you don't want to come here and find some old codger moaning on about life, do you? Trouble is, every time I put a rosy glow on things here, they seem to turn out worse than I had hoped. My 2019 running year was basically rubbish. Despite my best efforts, it was a catalogue of injury and illness, culminating in an enforced complete cessation of all further racing (including the British and European Masters championships) when my knees completely gave out.

They are much better now, thanks, but still, six months later, possibly not strong enough to race on. "Possibly"? Well, of course, the only way I am going to find out is to race at least once. Thankfully, I have found ways to keep pretty fit in the meantime, so we will soon see.

One thing I have definitely decided not to do this year is race at the World Masters Championships in Toronto, in July. I am realistic enough to realise that, even six months hence, my knees will not be strong enough to hold up for a week of the world's toughest and most intense competition. I went to the 2018 World Masters injured, and "only" took part as a photographer. It did my head in, being there and being unable to take part. I've also concluded that photographing the action in Toronto either isn't for me, either. It's a long way to go, and would be a very expensive trip to make "just" to take photos.
Anyway, enough for now. I've update the content of this site, and hope to add a bit more to it in 2020 than I did last year.

Tom
__________________________________

Welcome to my web site
There's a load of useful
general stuff
here
.

If you want my Masters Athletics work, it's here.

If you want an overview of my other galleries, it's here.

My Maidstone Parkrun photos are linked from here.

If you want a link to my two blogs, click here.

If it's my Great Dolomite Road project you want, it's here on its own web site.

There's stuff here about buying from me.


Tom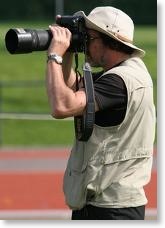 Photo by Julia Buckel