Grab your chances when you can!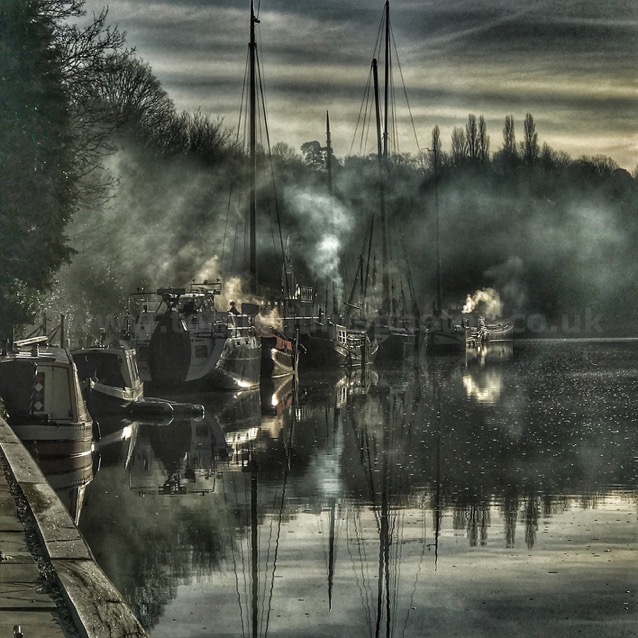 I'm seldom out without some means to catch a photograph. Pretty much essential in my line of work. You never know when the right shot is going to find you.

Regular visitors here will know of my love of my local parts of the River Medway. Well, yesterday (a very cold Saturday morning in February) I was out by the river, actually lined up ready to shoot Maidstone Parkrun rather than landscapes, and opportunity came looking for me! It was clearly breakfast time for those on the houseboats moored near Allington Lock, judging by the smoke, and the smell of fried bacon drifting across the water. The sun had been up less than an hour, and the temperature was hovering around freezing. I've been fortunate to catch this spot in similar conditions a couple of times before, though perhaps never looking quite as good.

I lined up a couple of shots, then out on the right edge of the viewfinder I saw action! The local rowing club were out on the river in their big 8-man boat, rapidly advancing into where I was shooting, and churning up the river as they went. I got two more frames, and then the peace was gone.

This shot, and everything else I shoot is for sale. If you're interested, get in quick and e-mail me. There's a "Contact Me" link down at the bottom of most pages of this web site.


Tom

__________________________________

Welcome to my web site
There's a load of useful
general stuff
here
.

If you want my Masters Athletics work, it's here.

If you want an overview of my other galleries, it's here.

My Maidstone Parkrun photos (mostly 2015 and 2016), are included here.

If you want a link to my two blogs, click here.

If it's my Great Dolomite Road project you want, it's here on its own web site.

There's stuff here about buying from me.


Tom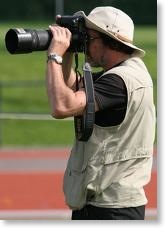 Photo by Julia Buckel